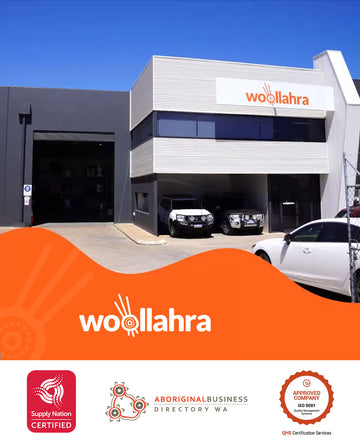 100% Indigenous Owned
Woollahra Group
Woollahra Group is a 100% Indigenous Owned, Manufacturer and Distributor of Cleaning, Janitorial and Hygiene Products, located in Malaga, Western Australia.
Woollahra Group was founded by Chris Schmid, a proud Mandandanji man from QLD who relocated to Perth in the early 2000's and after a 15-year career in Sales & Procurement, identified an opportunity toimprove the way Government Agencies and Major Corporations in the Mining, Civil Construction and Facilities Maintenance sectors procured goods and services that could lead to significantly betteroutcomes for First Nations People on the lands these companies operate.
The Woollahra Group "Social Enterprise" Business Model is revolutionising the way companies, bothLocally and Nationally, procure goods and is resulting in tangible outcomes for Indigenous People andCommunities across Australia.
At our core, Woollahra is a distribution business, focused on the supply of the highest quality, ethicallysourced and sustainable products that meet the functional needs of companies operating in theGovernment, Mining, Civil Construction and Facilities Maintenance sectors.
Woollahra is also the owner and operator of Australia's only 100% Indigenous Owned, High Volume, Cleaning Chemical Manufacturing Company "Surekleen Products" which produces high quality,environmentally friendly chemicals from our local manufacturing facility in Malaga, WA.
Shop Collection
OUR VISION
Woollahra's vision is to lead change passionately & innovatively, as an Indigenous Business, to empower social consciousness and provide a platform for businesses to make the best purchasing choices that are respectful of our communities and country to build a sustainable future for Australia.
OUR MISSION
Our mission is to lead with passion and respect, the empowerment and growth of Indigenous people and business through manufacturing and procuring Australia's most innovative and highest quality product.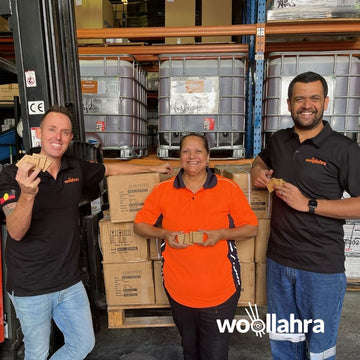 Woollahra Group
Our Values
Respect

Always acting with care and humility while acknowledging all people, past and present, our shared land and environment, through developing our willingness for heightened knowledge, understanding and ownership of our history to help us shape our future

Growth

Powering the Indigenous economy by accelerating the movement towards more socially responsible decision making and working to deliver authentic and sustainable social and financial outcomes for Indigenous Businesses and the broader Indigenous Communities in which we operate

Innovation

To passionately apply continuous learning by evoking wisdom from a 60,000-year-old culture and invigorating change by applying it to both modern technologies and creative thinking to provide exceptional value when solving problems for customers and ourselves
Quality

Ensuring that products manufactured and distributed are the most trusted and best in class for results, the environment and have the most meaningful social impact while guiding our employee's actions to always reflect this

Empowerment

Presenting an honest pathway for Australian businesses to make purchasing choices that are respectful of our communities and country while also working to engage Indigenous communities & businesses to build sustainable futures and allowing employees to be motivated and connected to these outcomes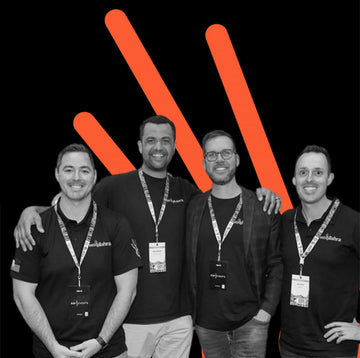 Woollahra Group
Our Structure
"The Woollahra Team is well positioned to deliver on our customers needs with an agile, energetic & ever-growing team of experienced professionals that make it our mission to be the best to do business with in every facet of our performance."
Shop Collection
Our Location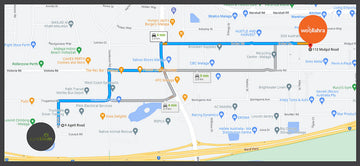 Woollahra Group operates from 2 facilities in Malaga, WA.
WOOLLAHRA HQ
Woollahra HQ is Woollahra's purpose built distribution facility, based at 112 Mulgul Road in Malaga. HQ is the Woollahra Group's operational headquarters and features modern offices and 800 Sqm of warehouse, storage and distribution space.
Address: 112 Mulgul Road Malaga, WA, 6090
Phone: (08) 6245 9921
Email: sales@woollahragroup.com.au
Web: www.woollahragroup.com.au
SUREKLEEN CHEMICALS
Surekleen Chemicals is Woollahra's 100% Indigenous Owned, Cleaning Chemical Manufacturing Facility, based at 9 Agett Road in Malaga. Surekleen manufactures a wide range of Cleaning Chemicals for use in Hospitality, Facilities, Mining & Civil Construction.
Address: 9 Agett Road Malaga, WA, 6090
Phone: (08) 9248 7444
Email: info@surekleenproducts.com.au
Web: www.surekleenproducts.com.au